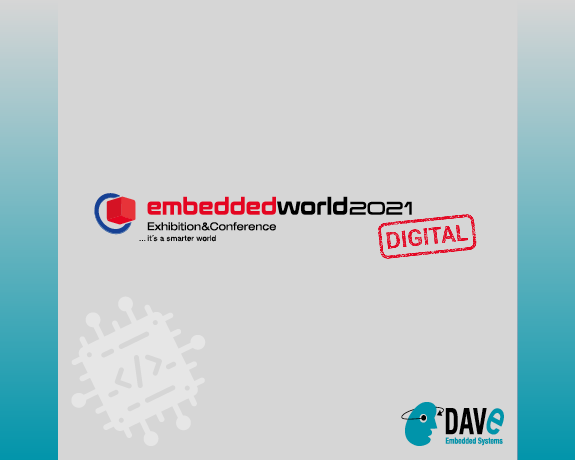 We are so glad to have participated at Embedded World 2021 DIGITAL and we would like to thank everyone who supported the event by attending, visiting our digital booth and bringing their expertise.
We hope you enjoyed this brand new digital experience.
If you missed the event – or if you took part in the live sessions but would like to watch them again – no worries: you can watch the full recording of our roundtables on DAVE Embedded Systems' YouTube channel.
Looking forward to meeting you in the next occasion!