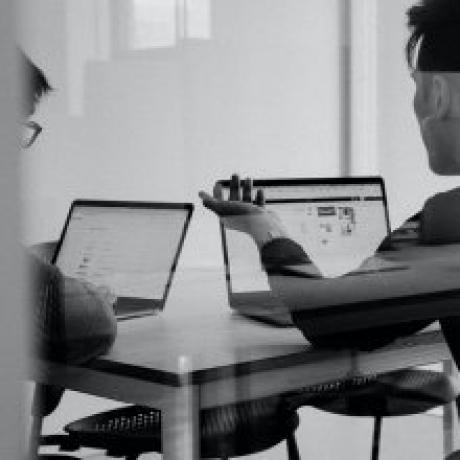 DAVE Embedded Systems sarà protagonista di due eventi online dedicati al mondo dell'Internet of Things i prossimi 28 novembre e 10 dicembre.
Internet of Things Saturday Pordenone 2020
sabato 28/11/2020, 09:30-17:30
Edge, cloud, fog… Internet of Things Saturday è una giornata tutta dedicata all'Internet of Things – dalle smart cities all'industrial IoT – raccontato dai professionisti del settore.
L'appuntamento targato DAVE Embedded Systems sarà dalle 16:00 alle 17:00 (room 2) con un intervento dal titolo Integrazione di un CoBot per il testing automatico di schede elettroniche, dove racconteremo l'esperienza di un robot collaborativo all'interno della nostra linea di produzione.
Il nostro robot si occupa dell'automazione completa della fase di collaudo delle schede elettroniche e della logistica di consegna successiva al test. In questa sessione verrà illustrato come, da un punto di vista dell'HW elettronico, e da un punto di vista SW sia stato possibile integrare questa funzione all'interno del processo di gestione e tracciabilità della filiera produttiva.
Scopri qui tutta l'Agenda della giornata.
Registrati qui all'evento (la partecipazione è gratuita).
-
I relatori
Manuele Papais
Ama tutto ciò che è tecnologia. Ingegnere elettronico, è una parte fondamentale dell'organizzazione aziendale. Appassionato di design, è sempre alla ricerca di nuove soluzioni per migliorare il processo produttivo.
Andrea Marson
Non è mai stanco di imparare qualcosa di nuovo. Ingegnere elettronico, in azienda copre il ruolo di CTO/R&D manager. Scrive in un blog e crede che problemi complessi possano essere risolti solo con un approccio multidisciplinare.
---
Prodotti Smart: come costruire una strategia IoT di successo
giovedì 10/12/2020, 11:00-12:00
Una strategia IoT efficace è oggi sinonimo di opportunità: non solo maggiore competitività sul mercato ma anche la possibilità di offrire nuovi servizi al cliente finale. In questo webinar organizzato in collaborazione con il nostro partner Visup, andremo a identificare gli aspetti vincenti ed illustreremo come ottenere risultati rapidi e tangibili in ambito IoT.
Copriremo i temi dell'Iot a partire dall'inevitabile integrazione tra tutto ciò che riguarda l'edge, sia essa parte di un nuovo sviluppo di prodotto che un revamping di un'applicazione esistente fino al cloud toccando i temi della diagnostica da remoto, la manutenzione smart e predictive accennando ai nuovi scenari collegati alla Servitization.
Un'occasione da non perdere: puoi iscriverti qui (la partecipazione è gratuita).
-
I relatori
Gabriele Venier
CEO di Visup srl software house che ha sviluppato Things5, una soluzione di IoT Analytics in cloud pensata specificatamente per brand e costruttori di elettrodomestici, macchinari e dispositivi elettronici.
Manuele Papais
Business Development Manager di DAVE Embedded Systems che da ormai più di 20 anni sviluppa soluzioni hardware e software in ambito industriale, medicale, domotico fino ad arrivare ad applicazioni in ambito aerospaziale e difesa.