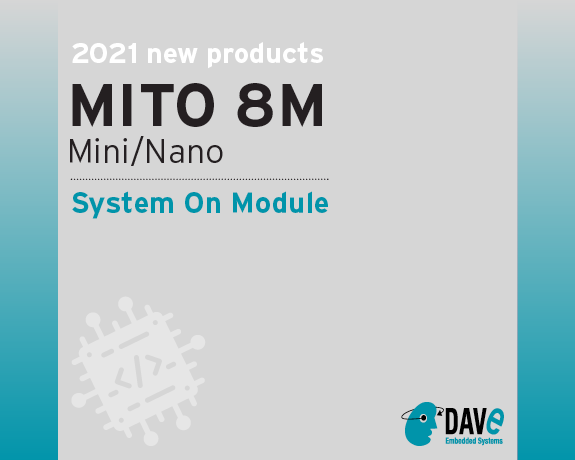 We are glad to present you our brand new System On Module called MITO 8M Mini or Nano. A product part of DAVE Embedded Systems' portfolio of systems on module based on NXP solutions.
NXP i.MX8M Mini/Nano SOM is the new top-class Quad Core ARM Cortex-A53 CPU module by DAVE Embedded Systems, based on the recent NXP i.MX8 Mini/Nano application processor.
The background idea with this new SOM is to provide customers within a full compatible solution with existing NXP i.MX6 Solution. With this concept, customers will be enable to jump on this new solution obtaining immediately:
increased performances
increased product life time
up to date and well maintained SW solutions
Great computational power, with a reasonable price.
Watch the video