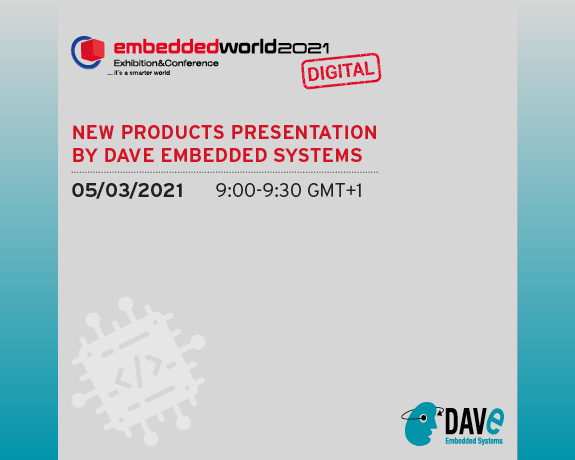 On the last day of Embedded World 2021 DIGITAL, DAVE Embedded Systems will introduce its 2021 new products.
1. ORCA SOM (NXP)
The ORCA SOM product is based on the i.MX 8 Plus processor from our technology partner NXP.
It is a system with a new type of SODIMM pinout based on DDR4 260-pin interface. Maintaining the same dimensions of the previous SODIMMs, it allows to have about 60 more signals and gives the possibility to use everything that the processor makes available without complications of the production process.
The platform was created to integrate Artificial Intelligence solutions on stereo cameras in the industrial field, thanks to the internal neural processor. The presence of an ARM Cortex-M4 processor allows you to manage an operating system in real-time. It is equipped with 2 Ethernet interfaces with TSN extension.
2. ORCA SBC (NXP)
From the ORCA SOM design comes ORCA Single Board Computer, also based on the NXP i.MX 8 Plus processor.
The product has a very small size, for which DIN 6M boxes already exist. A solution that allows you to have 2 Ethernet switches, USBC power supply with power delivery, HDMI and a wide range of data storage thanks to the eMMC storage integrated inside. It is possible to connect up to two embedded cameras (also the ones available for Raspberry PI) and native displays with LVDS interface with resolution up to Full HD. It is equipped with H.264 and H.265 video coding system.
Up to 8GB of RAM mounted on board, ORCA SBC has a very high computing capacity that allows you to obtain inferences on the neural network data around a few milliseconds. It therefore becomes the ideal product on which to base a stereo or mono smart camera with data transmission via Ethernet or wifi. The Crypto engine chip inside, in fact, allows you to encrypt the data transmitted and manage security towards the cloud.
3. ETRA SOM (ST Micro Electronics)
ETRA SOM is the first result of the collaboration with the new partner ST Micro Electronics, a reality that we have carefully observed over time and we believe has created a very interesting product.
The product is based on the ST32MP1 processor and is compatible with our Axel ULite system, also allowing the transition from NXP i.MX & UL. It is suitable for the creation of industrial type boards, connectivity and intercommunication. It was created to provide solutions in the IoT field, from the gathering of information at the edge to the transmission of data to the cloud.
Unlike Axel Ulite, ETRA SOM has integrated an ARM Cortex-M4 microcontroller, with the all-in-one ability to integrate everything needed for data collection in the field and sending to the cloud through the use of Linux.
In addition to the basic functions, the product has a USB connection, Ethernet, can drive a display, take a video and is equipped with an extremely versatile microcontroller that can be used for all activities in real-time.
4. ETRA SBC (ST Micro Electronics)
With the same characteristics of SBC Lynx Embedded Linux Kit (XUELK), it allows you to design very compact IoT systems of 4-DIN rail modules with all the desired expansions to create your own IoT hub: collect data and send them to the cloud and, vice versa, modify edge's settings from the cloud on the edge.
It is a very small size product, with the possibility of 1/2 Ethernet interfaces, SD and USB power supply. It is designed to be integrated on a classic industrial DIN rail 4M product.
---

Embedded World 2021 DIGITAL
Enjoy the roundtable and download your voucher code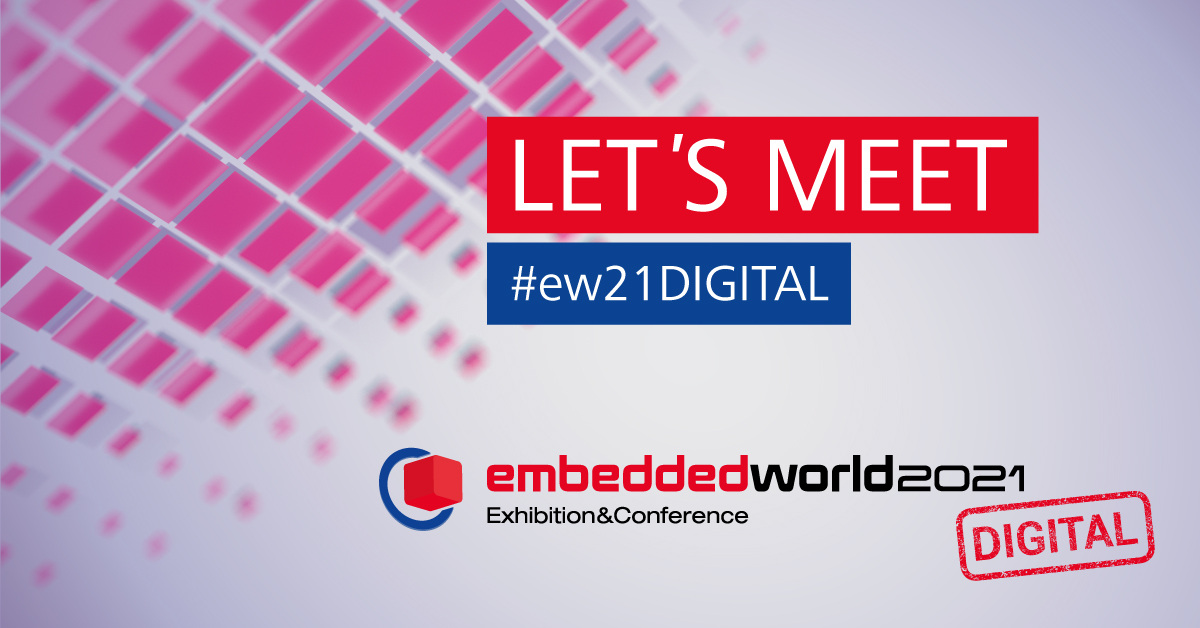 New products presentation by DAVE Embedded Systems
March 5, 2021
09:00 - 09:30 GMT+1

---
DAVE Embedded Systems invites you to Embedded World 2021 DIGITAL!
Get your personal voucher code: ew21457109
With this voucher code you are invited to participate at Embedded World 2021 DIGITAL free of charge. You yourself will not incur any further costs as a result of the invitation.
The code can be redeemed unlimited to your colleagues: simply share the above voucher code with your customers!
At www.embedded-world.de/voucher the voucher code can then be redeemed immediately.