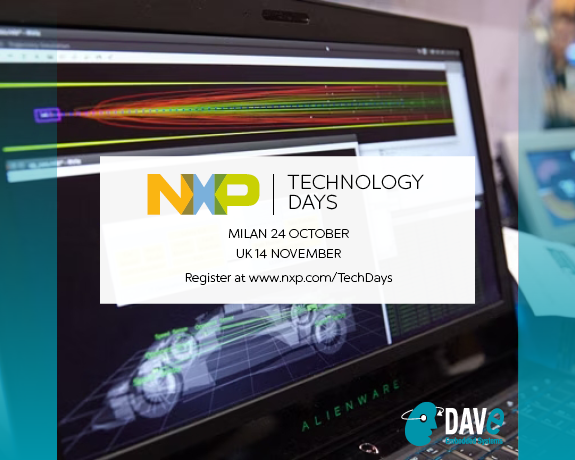 DAVE Embedded Software will be both sponsor and exhibitor at NXP - Tech Days Milano, which will take place on October 24, 2023 and NXP - Tech Days UK, hosted in Gaydon, Warwickshire on November 14, 2023.
The events organized by our technological partner NXP are a global training program that offers engineers step-by-step instruction, in-depth lectures, and hands-on workshops led by experts addressing topics across automotive, mobile, smart home, communication infrastructure, smart city, and industrial markets.
Courses are curated to answer the most challenging design questions, provide insights into today's trending topics, and showcase the latest technology through interactive demos.
The participation is free. Register now!