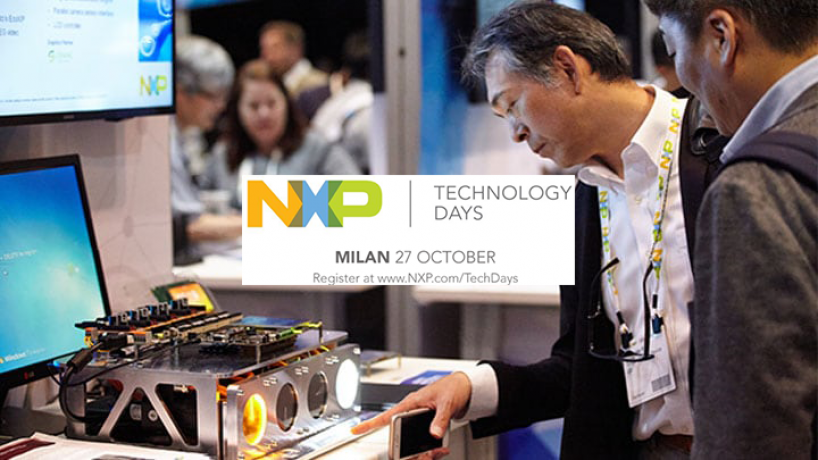 DAVE Embedded Systems will be both sponsor and exhibitor at NXP - Tech Days Milan, the Italian edition of the event organized by our technological partner NXP, which will take place on October 27, 2022.
The NXP Technology Days global training program offers engineers step-by-step instruction, in-depth lectures and hands-on workshops led by experts addressing topics across automotive, industrial, smart home and enabling technologies.
NXP experts and their ecosystem partners like DAVE Embedded Systems will address topics across NXP's portfolio of technology innovations, including: i.MX Applications Processors, EdgeLock SE050E & A5000, S32K3 Family of General Purpose 32-bit Automotive MCU, and more.
NXP - Tech Days Milan
Hear exclusive insights from industry leaders
Learn directly from the experts in a small group, hands-on setting
Select technical courses that best fit your individual training needs
Get answers to your most challenging design questions on the spot
Tour the live-demos tech lab to experience the latest innovations from NXP and partners
Explore the potential of NXP products and solutions. We look forward to seeing you in person to share knowledge and technical skills that will take your designs to the next level.
---
Location:
Hotel Meliá Milano, Milan, Italy
Via Masaccio 19
Milan, Italy
---
Seating is limited so reserve your spot today!