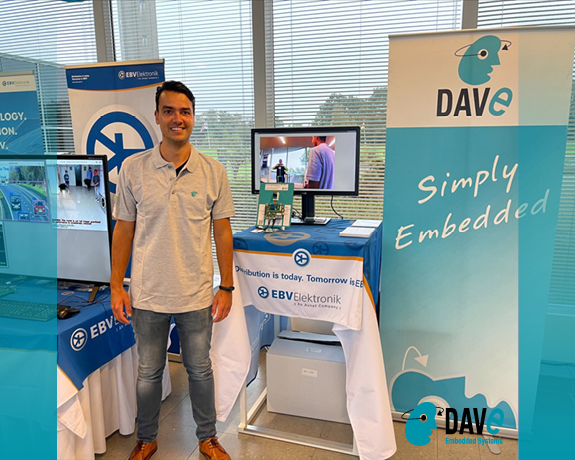 DAVE Embedded Systems attended Bits&Chips Event that took place last October 14 in Evoluon Eindhoven (NL).
A sort of post-Corona reunion, it has been the event everyone was waiting for after 16 (!) months of lockdown. The Bits&Chips Event brought back in-person event with a vengeance: it combined Bits&Chips Embedded Systems (2002-2014), Bits&Chips Hardware Conference (2008-2014) and Bits&Chips Smart Systems (2014-2017) all into one, bringing together architects, engineers, researchers and technical management in high tech.
A big party of peers we did enjoy a lot. Who came to visit us at EBV Elektronik booth have had the opportunity to appreciate our Social Distancing DEMO based on AI technology on NXP i.MX 8M Plus System on Chip (you can find the video below).
See you next time!