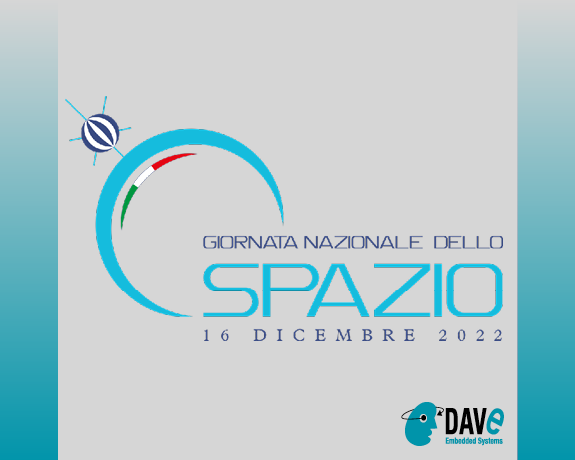 On the occasion of National Space Day, the Innovative Aerospace Network - Air which also includes DAVE Embedded Systems, with the collaboration of the Veneto Region and the University of Padua, organized the event Space, a new economy for the future, which was held on December 16, 2022 in the wonderful setting of the Botanical Garden of Padua.
The latest evolutionary scenarios of technologies in the aerospace sector and the areas of intelligent specialization and space economy were presented to students, companies in the sector and institutions, as well as funding opportunities for startups and SMEs in the aerospace sector.
The National Space Day, announced for 16 December, was set up by the Italian Government to raise awareness and inform Italian citizens about the contributions that science and technology applied to Space bring to the improvement of human condition and to make people understand the benefits that come from space activities in everyday life, in terms of growth, well-being, image and global role of the country.