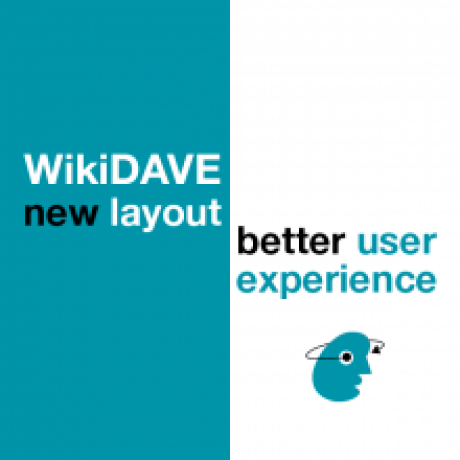 If you are browsing WikiDAVE, the most valuable collection of information on DAVE Embedded Systems products, you will notice that we have recently made some upgrades.

To improve users' experience, we have created anew graphic interface, which allows easier and optimized access to products' information.
How the new graphical user interface works
From the home page of WikiDAVE and directly from our website, you can enter per each DAVE Embedded Systems device, the product main page, where you will find the product photo, the block diagram and the four sections described below:


1. Hardware
The Hardware section is the first of the areas dedicated to technical documentation and explains how the product is made. You will find the description of the Pinout, information on the power supply modes, the list and description of peripherals and the standard operating conditions (temperature limits, mechanical stresses, etc.).
2. Software
In the Software section you will find all the information necessary to start up with the product and all details for development. This section is divided into: general characteristics of the software package, instructions for compiling and debugging the software (Development), instruction for the usage and installation (Deployment) and information about the use of the individual features (Peripherals).
3. Insights
In the Insights section you will find all the documentation produced by DAVE Embedded Systems on the product. Through application notes, technical notes, white papers and case histories you will be able to deepen your knowledge of the individual SoM in detail. It is also easy to navigate thanks to the search form.
4. Evaluation Kit
Finally, in this area, you will have all the information to use our product evaluation kit, which allows you to try and test hardware and software before start a new project. Through the Getting started section, you will also have all the information you need to unbox the product.
Within each section, you will find the link to download all the documentation in pdf and, thanks to the horizontal navigation menu and the left column, you will always have the thematic area of ​​reference for each product highlighted.
How to buy
Last but not least, on each product page you can also find, highlighted by the Sale label, the form necessary to receive an offer on the individual product and then proceed with its purchase.
To guide our users in the transition to the new Wiki interface, you will find both versions on the home page until the end of October. At the top, you will find the version in use so far. At the bottom, the new layout.
If something is not clear to you, we remain at your disposal for any kind of information, just contact us at sales@dave.eu (sales info) or helpdesk@dave.eu (tech info).
Watch the tutorial video