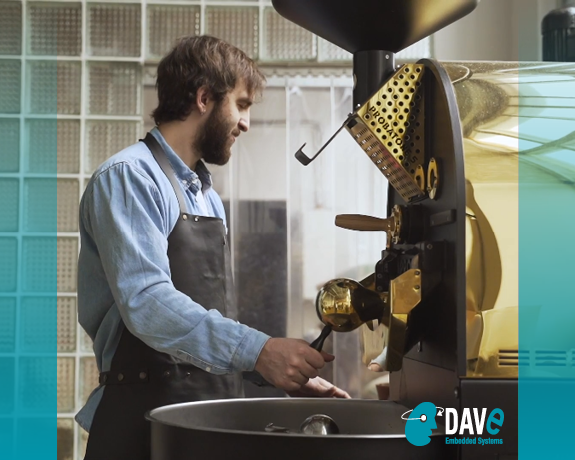 Everyone likes coffee. Especially in Italy!
The love for this exotic fruit created a deep and strong coffee production supply chain in Italy. In any region you will find both international brands and very small niche productions of wonderful coffee powders. The artisan production is made by humans and every production lot is different from the previous. This brings a lot of interest on coffee lovers but also create problems in the quality level and stability time by time.
For this reason, introducing IoT in this process is a good idea. Not necessarily it reduces the product differentiation and the artist touch typical of artisan's productions. For sure, IoT permits to log the production steps and to learn how to improve the process and it links actions and results.
Introducing IoT datalogger is always a good choice. And this is possible also on old and standard machineries by adding very small and compact solutions which measures the important process data and make it available on a platform for analysis and deep learning.
With this approach, artisans can learn about their process, and make it better and unique, adding value to their product, and - why not? - thanks to data analysis, they can increase the production capacity just by reviewing their approach to production.
Watch the video: