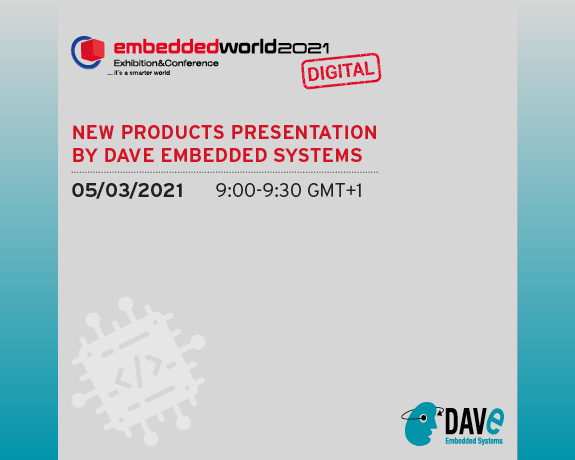 On the last day of Embedded World 2021 DIGITAL, DAVE Embedded Systems will introduce its 2021 new products.
ORCA SOM based on i.MX 8M Plus
ORCA SBC based on i.MX 8M Plus
ETRA SOM based on ST STM32MP1
ETRA SBC based on ST STM32MP1
and a number of services that lead customers from the idea to the product, such as:
Hardware's services
BSP software's services
APP software's services
Edge IoT & Security
Join us in this round table speaking about your next embedded project and discover what we can do for you.
What can we offer
Check out more DAVE Embedded Systems' embedded design services and solutions here.
---

Embedded World 2021 DIGITAL
Enjoy the roundtable and download your voucher code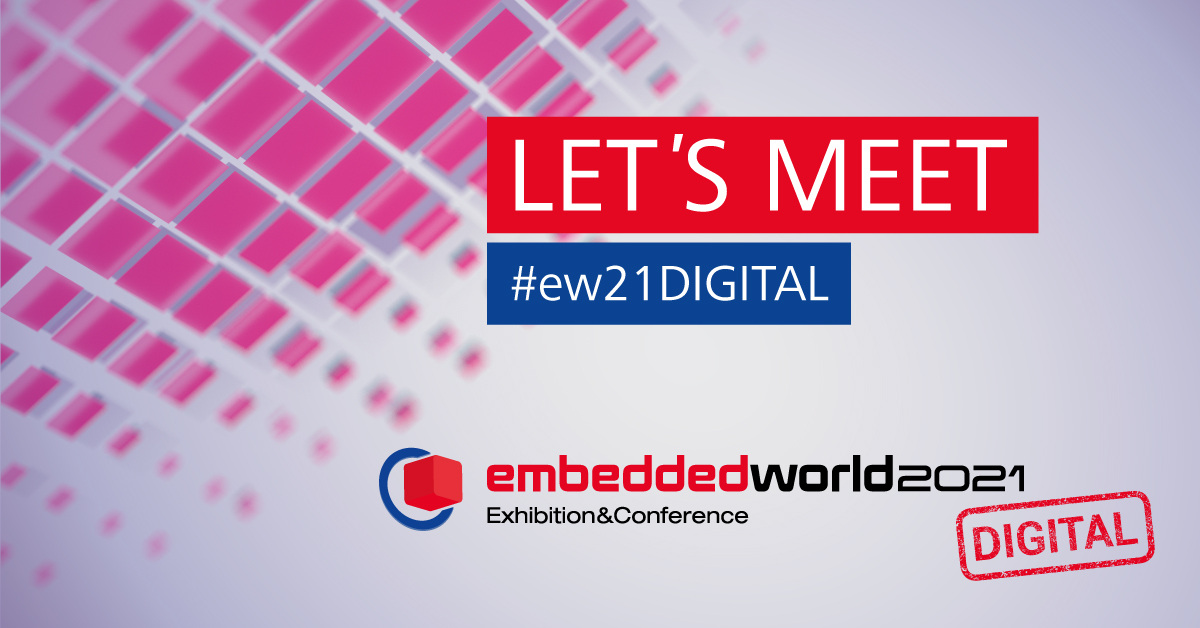 New products presentation by DAVE Embedded Systems
March 5, 2021
09:00 - 09:30 GMT+1

---
DAVE Embedded Systems invites you to Embedded World 2021 DIGITAL!
Get your personal voucher code: ew21457109
With this voucher code you are invited to participate at Embedded World 2021 DIGITAL free of charge. You yourself will not incur any further costs as a result of the invitation.
The code can be redeemed unlimited to your colleagues: simply share the above voucher code with your customers!
At www.embedded-world.de/voucher the voucher code can then be redeemed immediately.