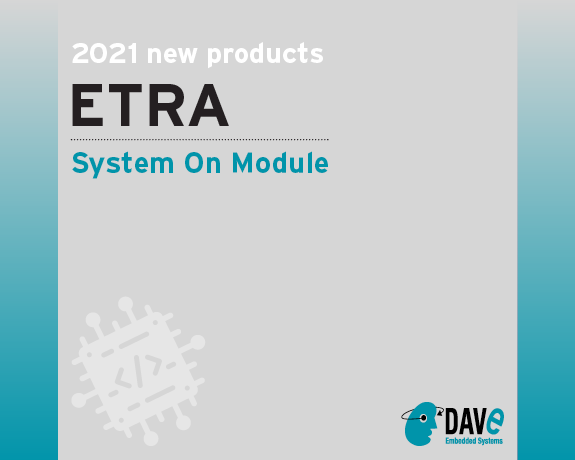 ETRA SOM is the brand new solution made by DAVE Embedded Systems, based on the recent ST STM32MP1 application processor.
ETRA SOM is the first result of the collaboration with the new partner ST Micro Electronics, a reality that we have carefully observed over time and we believe has created a very interesting product. A new solution available for the industry with particular attention to low power consumption with its ARM Dual Cortex-A7 architecture.
The prouct is based on the ST32MP1 processor and is compatible with our Axel ULite system, also allowing the transition from NXP i.MX & UL. It is suitable for the creation of industrial type boards, connectivity and intercommunication. It was created to provide solutions in the IoT field, from the gathering of information at the edge to the transmission of data to the cloud.
ETRA SOM will be officially presented during Embedded World 2021.
Watch the video